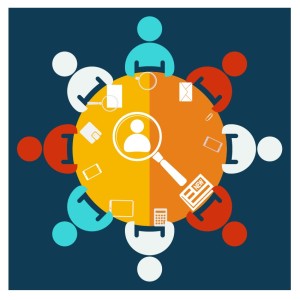 Generally, the majority of products you buy and use everyday are tested through market research before they are put on the market. This helps companies improve their products and services by listening to the consumers.
Participating in a paid marketing research is a great way to earn some extra spending money for sharing your views on the products and services you use every day. Typically, focus groups pay between $45 and $250 and most groups and interviews take less than 2 hours to complete, making it convenient for people with busy schedules.
The clients who request for the survey need your input to better understand the needs of their customers. Marketing research revolves around gathering the opinions of individuals that either use or do not use certain products and services to gain insights into consumer trends. To be eligible to participate in these paid focus groups, each client also has a specific profile requirement.
What's a Focus Group?
A Focus Group is a round-table discussion on products and services that you use. The discussions are moderated by market research professionals and usually last between 1-2 hours. When you're done, you are compensated for your time and opinions! There are focus groups on every kind of topic, from video games to breakfast cereal to real estate.
Who Can Register for Focus Groups?
Typically, people of all backgrounds and ages…even kids can register! (Panelists under the age of 18 must have a Parent or Guardian's permission to participate.) Registering is free and easy! Do you buy clothes, listen to the radio, use a bank? If you do, you can receive $50, $60, even $100 for participating in Focus Groups.
How Do I Register?
You can register for the nearest focus group where you live from the list on our website. Just fill in information about yourself. Much of the information is optional, but the more details you give us about yourself, the more likely it is that you will qualify for a Focus Group.